Event Collateral
One of my favourite aspects of graphic design is creating event collateral for corporate or private events. Whether I work with event planners, marketing teams or individuals, I bring their printed pieces to life through print design and print ordering.
Case Study 1: Corporate Exhibit
For an event in 2018 at the Brazilian Embassy in Washington, DC I created invitations, a 52-page program booklet, maps and signage. I procured quotes from local printers in Washington DC and worked with them remotely to ensure that all the event collateral was delivered on time and within budget.
Case Study 2: Corporate Anniversary
When Priority Printing in Edmonton, Canada turned 25, the event was celebrated in style. The event called for a customized version of the Priority Printing Ltd. logo, which was then used on all manner of invitations, booklets, signage, banners, a follow-up mail-out and a matching anniversary page added to the company website. I provided art direction and design as well as some writing for this extensive project.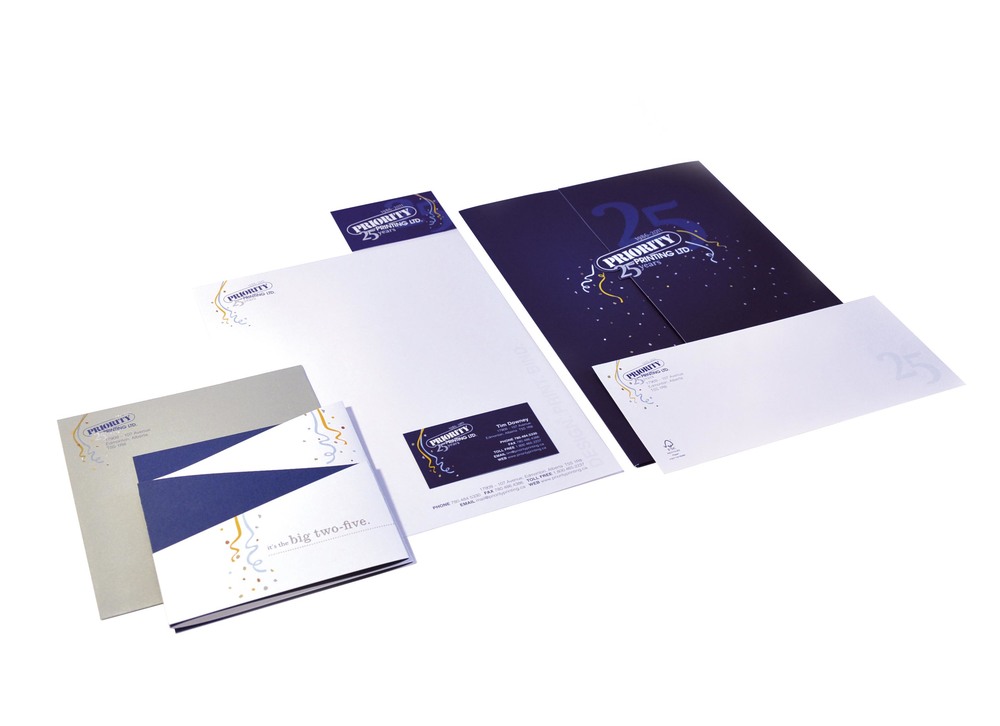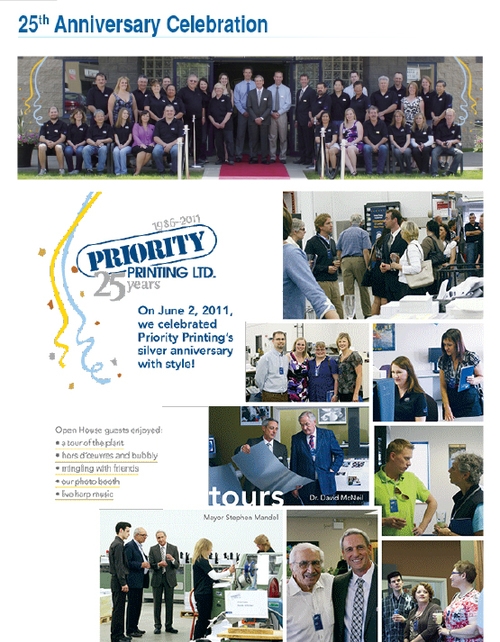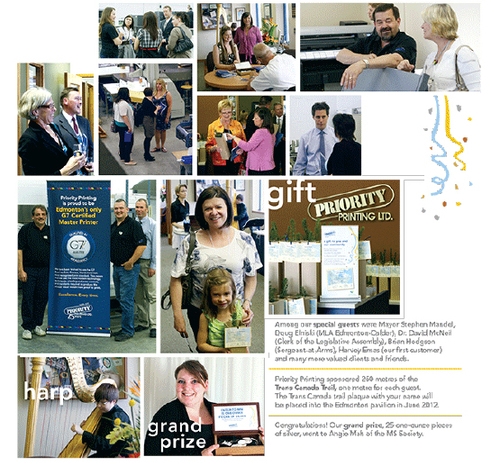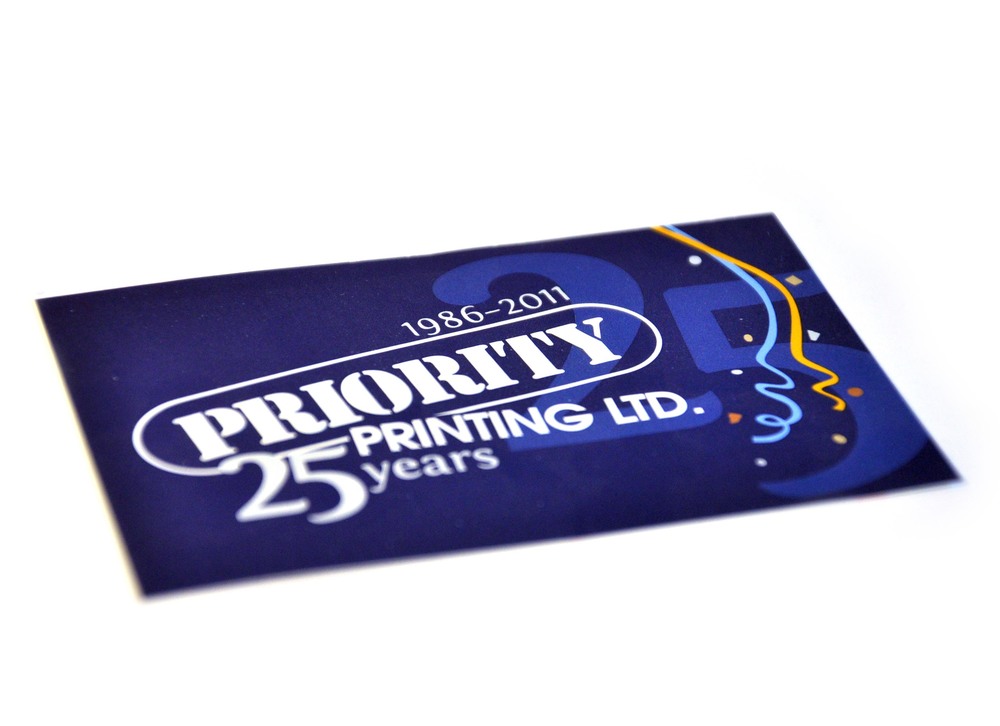 Case Study 3: Private Event Collateral
I first got my feet wet in creating event collateral for my sister's wedding, ten years ago, and loved the opportunity to establish a look for the event, and then implement it on invitations, signage, maps, thank you cards... the works! Weddings, anniversaries or other private celebrations require a wide variety of printed event collateral. From invitations and envelopes to program booklets, signage, and maps, I have worked on a large range of private event collateral.